Economic sentiment decreased over the past two weeks, having now fallen for three of the past four readings. The Penta-CivicScience Economic Sentiment Index (ESI) fell 0.4 points to 33.0.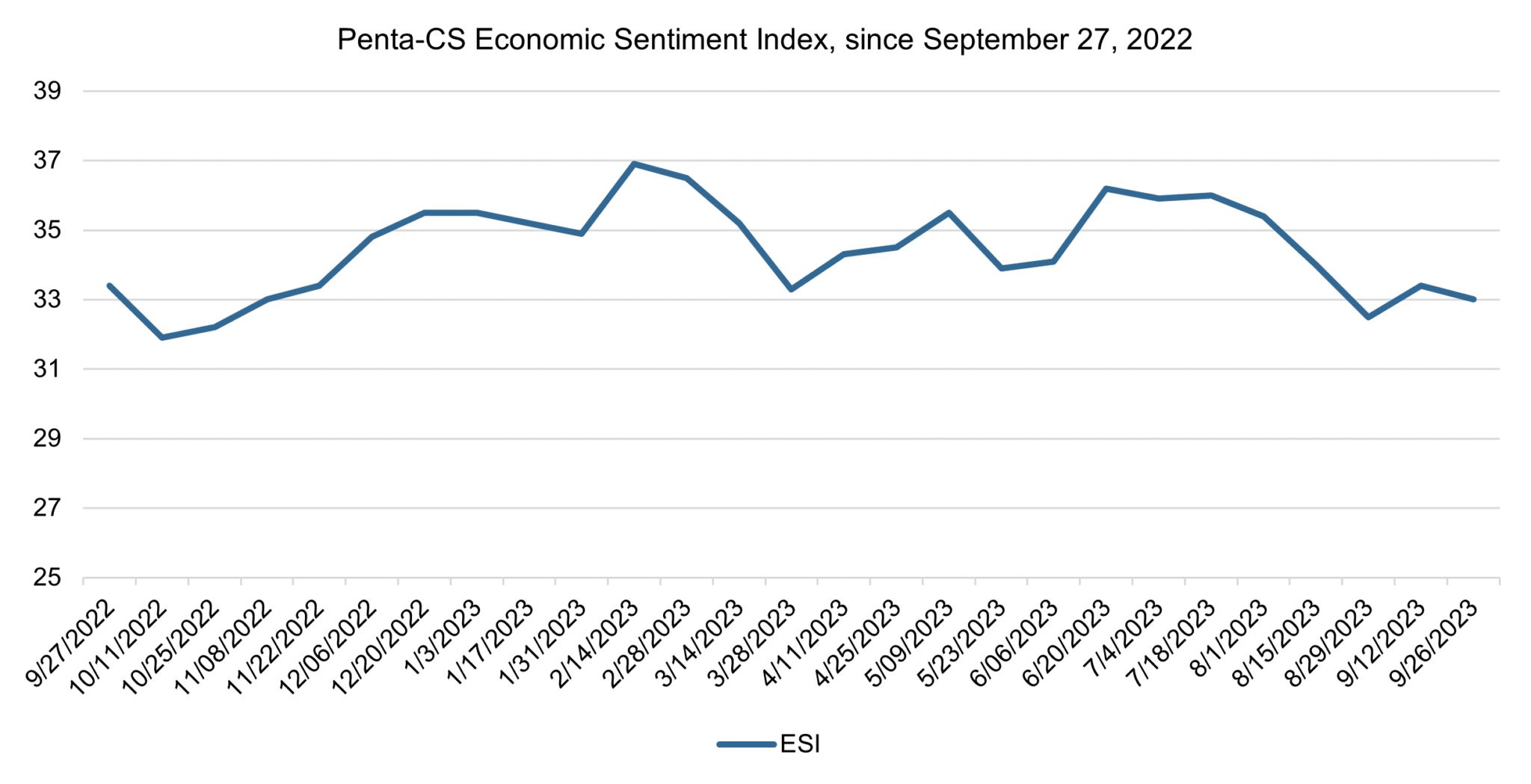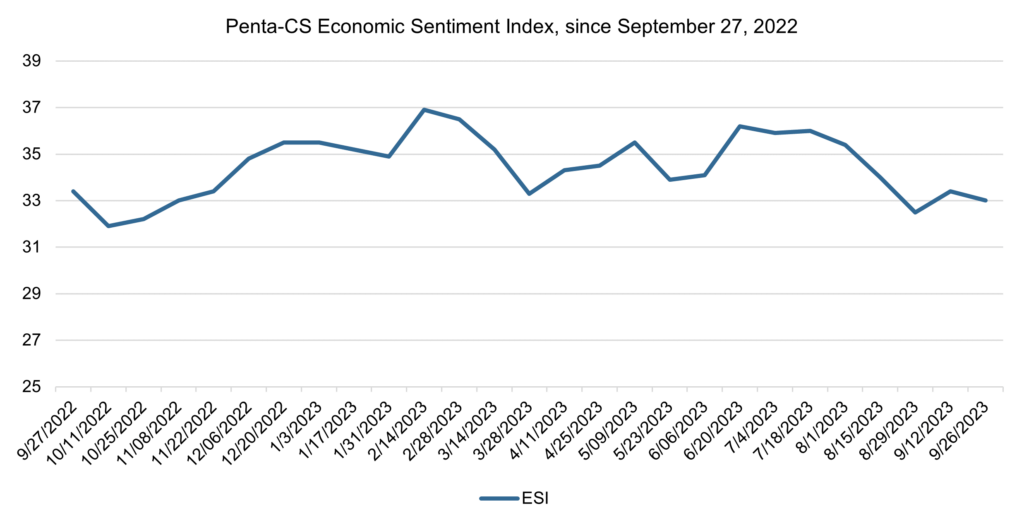 Four of the ESI's five indicators decreased over the past two weeks. Confidence in the overall U.S. economy decreased the most, falling 1.4 points to 32.3.
—Confidence in making a major purchase fell 1.3 points to 21.6.

—Confidence in finding a new job fell 0.4 points to 38.8.

—Confidence in personal finances fell 0.2 points to 51.6.

—Confidence in buying a new home rose 1.5 points to 21.0—rebounding after reaching its lowest point since November 2022 last reading.
America is facing a government shutdown, an auto workers strike, the resumption of student loan payments for 45 million borrowers, rising oil prices, and high borrowing costs. While a shutdown on its own likely would not sink the economy, the convergence of these challenges is driving skittishness.
EY Parthenon predicts that each week of the government shutdown alone will cost the U.S. economy $6 billion and will decrease GDP growth by 0.1 percentage point in Q4 (in annualized growth terms). Additionally, a Bank of America report expects that the auto strike itself will most likely decrease GDP growth by 0.1 to 0.2 percentage points per week.
The Federal Reserve opted not to raise interest rates on September 20, holding the rates unchanged within the range of 5.25% to 5.5%. This move signals growing confidence in the possibility of a soft-landing, although the Fed is expected to raise rates one more time in 2023.
Labor market tightness continues, even as job growth cools. A Department of Labor report showed that initial claims for state unemployment benefits dropped by 20,000, from 221,000 to 201,000 claims for the week that ended January 16.
However, there could be a sharp increase in claims as the United Auto Workers strike continues. While striking workers are ineligible for unemployment benefits, the strike has impacts on the supply chain. Ford furloughed 600 workers not on strike, GM is expected to stop operations at its Kansas City plant, and Stellantis said it would temporarily lay off 68 employees and expects to furlough another 300.
Pending home sales for the four weeks ending September 17 were down 12.7% year-over-year, according to Redfin. The average 30-year fixed mortgage rate remained at 7.47%, nearly even with the two decade high of 7.49% that was reached last month.
Despite high mortgage rates and prices the shortage of supply has kept the market competitive, as the average home was sold within 20 days of hitting the market and 31% of homes sold for more than their list price.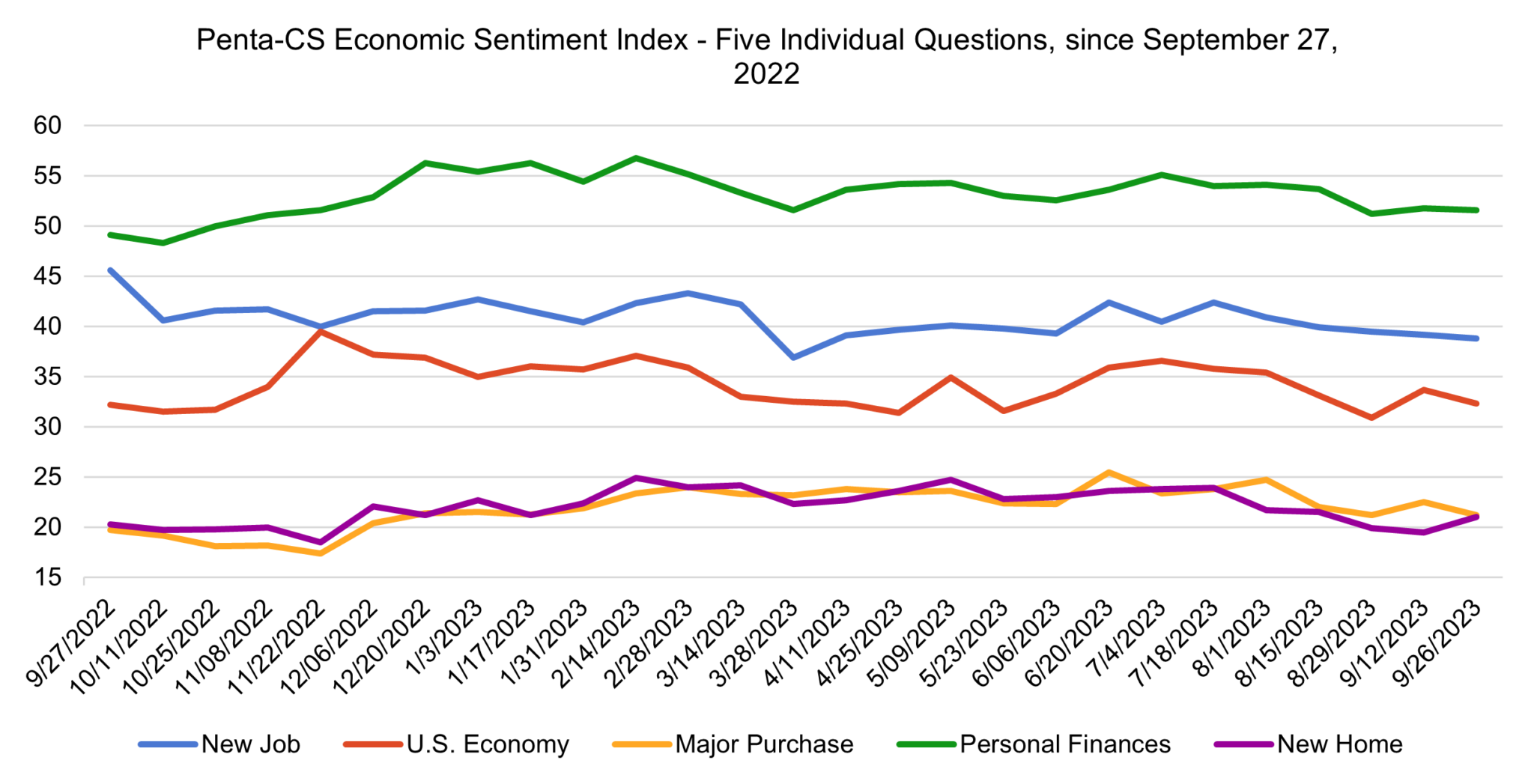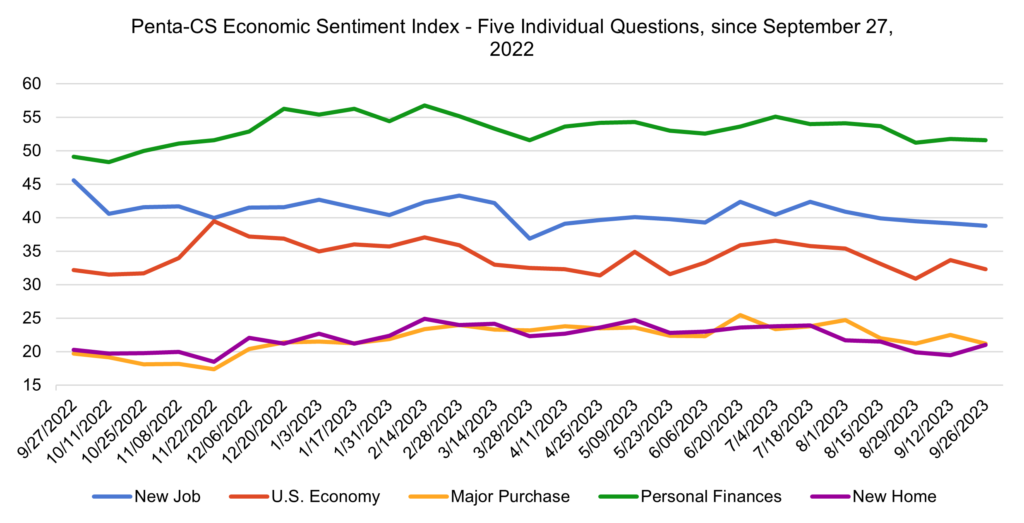 The ESI's three-day moving average began this two-week stretch at 33.9 on September 13. It fell to 32.7 on September 15 before rising to 34.6 on September 16. The three-day average then fell to 33.7 on September 17 before rising to a peak of 35.2 on September 18. It then trended downward to a low of 31.3 on September 22 before rising to 33.0 on September 26 to close out the session.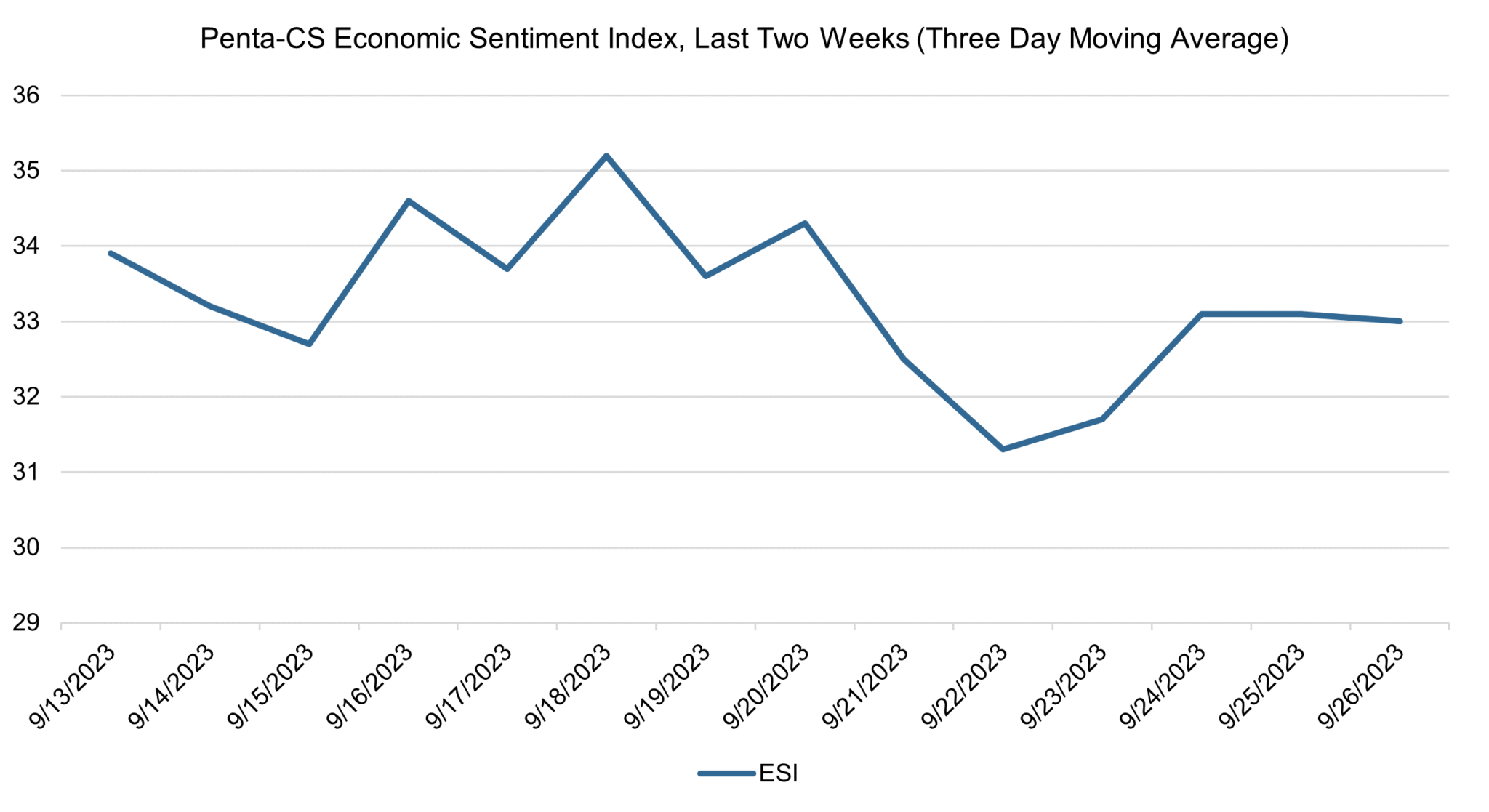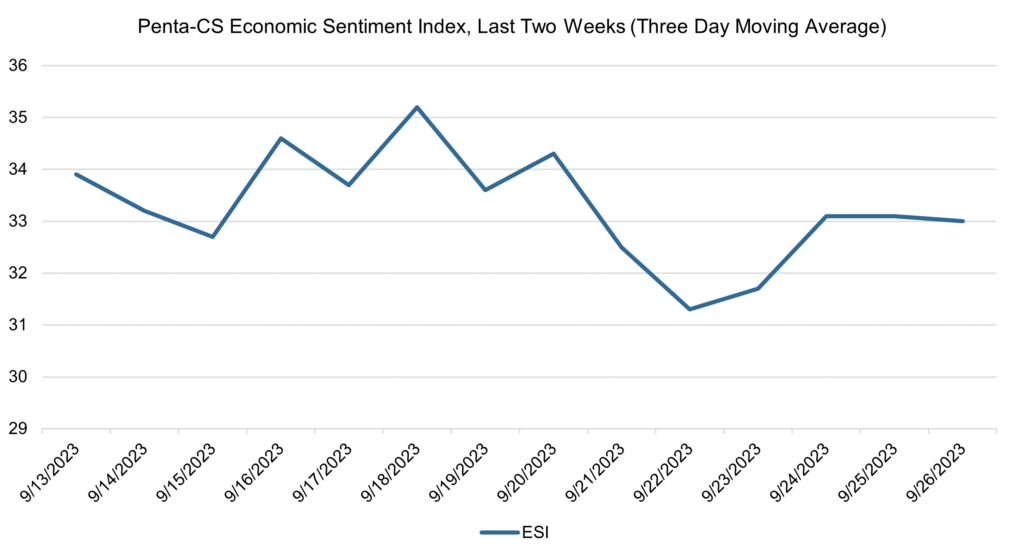 The next release of the ESI will be Wednesday, October 11, 2023.