Economic sentiment declined over the last two weeks, falling to its lowest point in over a year. The Penta-CivicScience Economic Sentiment Index (ESI) decreased 1.1 points to 32.0.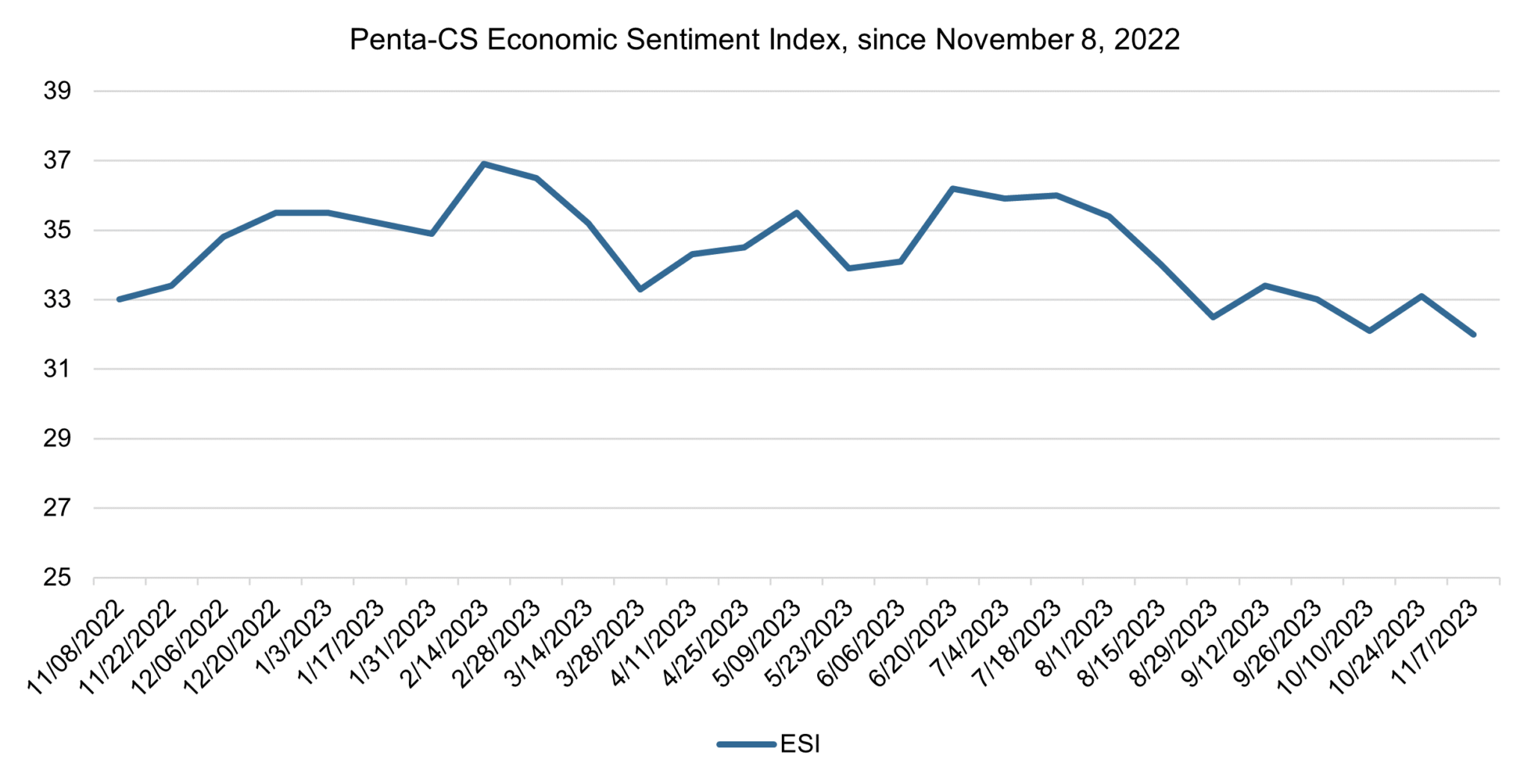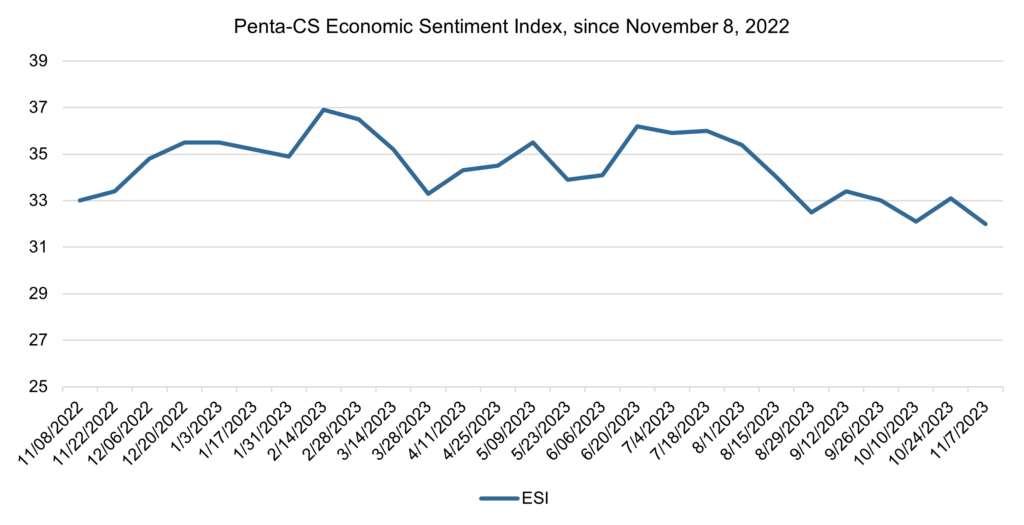 Four of the ESI's five indicators decreased over the past two weeks. Confidence in personal finances decreased the most, falling 1.9 points to 51.8.
—Confidence in making a new purchase fell 1.7 points to 20.2.

—Confidence in buying a new home fell 1.6 points to 18.4.

—Confidence in finding a new job fell 0.5 points to 38.3.

—Confidence in the overall U.S. economy rose 0.2 points to 31.3.
The U.S. Bureau of Economic Analysis reported that U.S. gross domestic product rose at a seasonally-adjusted annualized rate of 4.9% in the third quarter of 2023. The blockbuster number was bolstered by strong consumer spending in the late summer, a trend that is unlikely to continue apace in Q4 as consumers continue to deplete household savings. Total U.S. credit card debt stood at a record $1.08 trillion at the end of Q3, a 4.7% increase quarter-over-quarter.
In the housing market, the "lock-in-effect" (the idea that because of the cheap mortgages many Americans recently received, they are now unwilling to sell and get a higher mortgage rate on a new home) has only worsened as the 30-year mortgage rate is close to 8%, the highest rate in nearly a quarter century. Coupled with relatively high home prices—existing home prices rose for seven straight months—the lock-in-effect helps explain why U.S. existing home sales sank to their lowest level since 2010 in September.
After months of beating expectations, the hot labor market began to slow as the U.S. added 150,000 jobs in October, only half of September's growth and the smallest monthly increase since June. Revised August and September job growth estimates also showed a combined 101,000 fewer positions added those months than previously reported.
Meanwhile, the unemployment rate rose slightly from 3.8% in September to 3.9% in October. These metrics represent a cooling in the labor market that some attribute to high interest rates, rising inflation, and the conflict in the Middle East.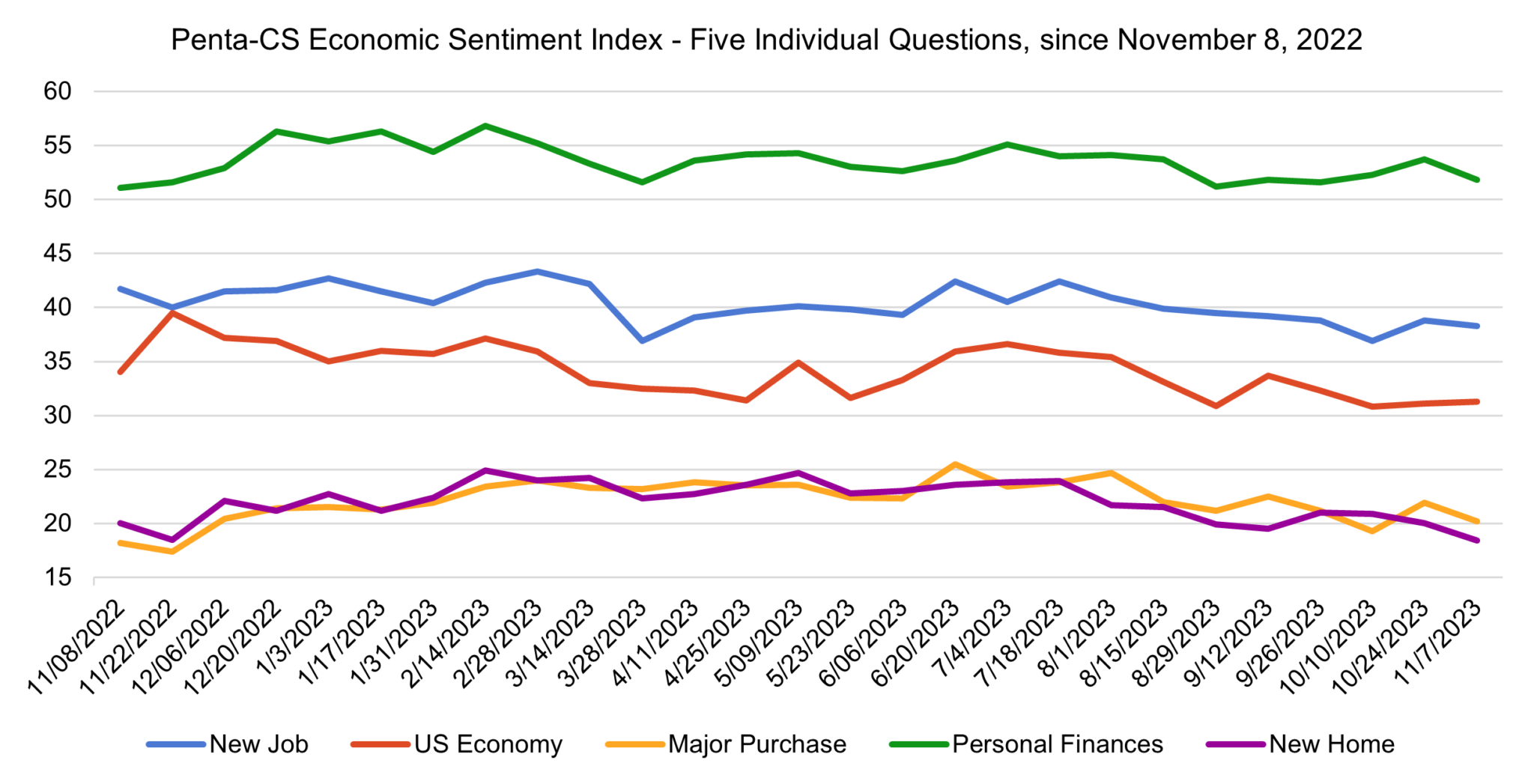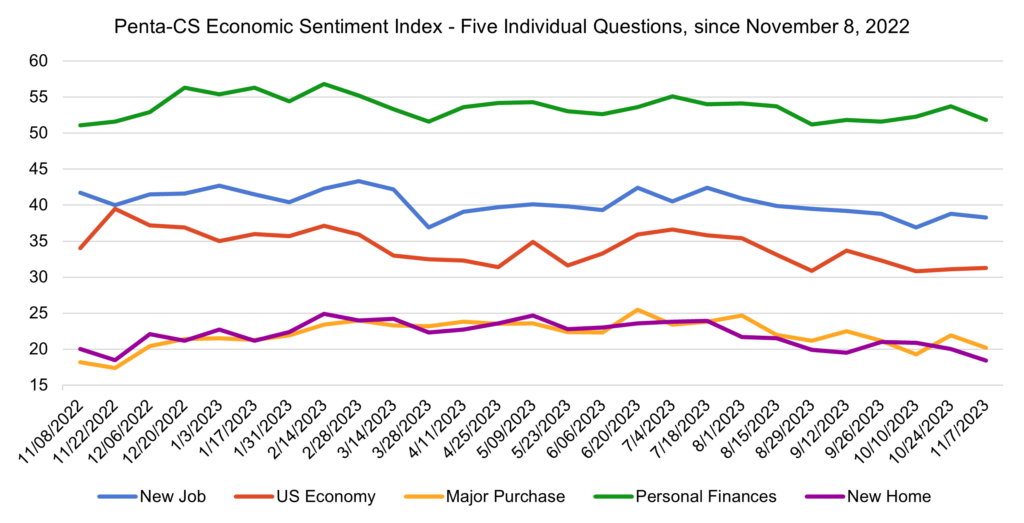 The ESI's three-day moving average began this two-week stretch at 33.2 on October 25. It trended downward to a low of 30.5 on October 28 before rising to 32.9 on October 30. The three-day average then wavered between 31.1 and 31.7 between November 1 and November 4 before increasing to a high of 34.3 on November 6. The moving average then fell to 33.9 to close out the session.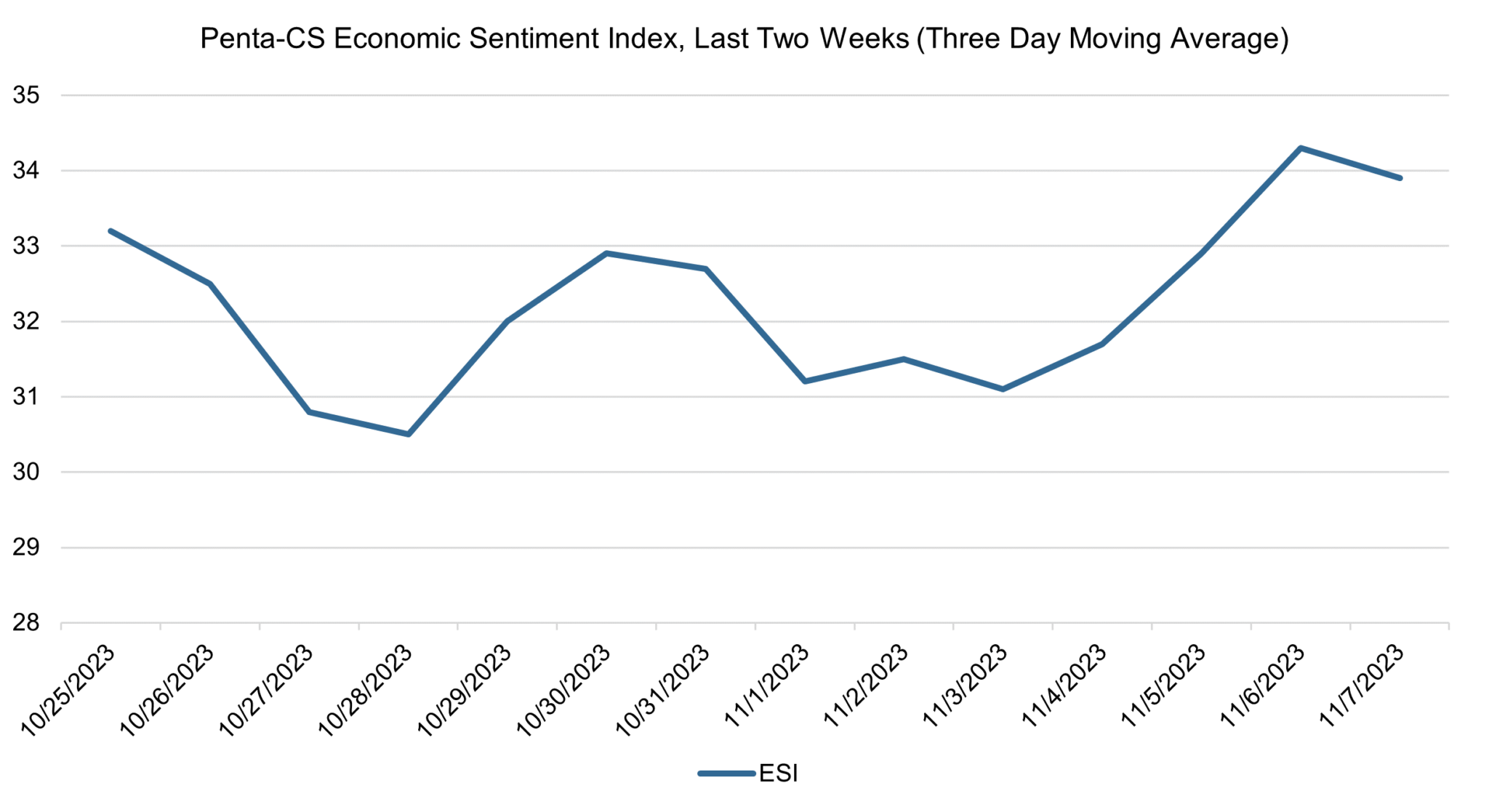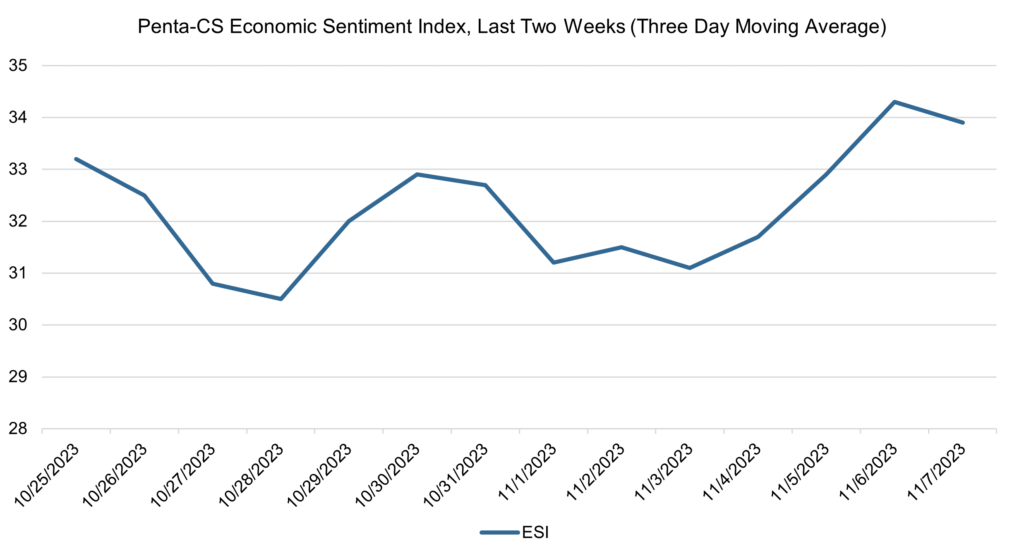 The next release of the ESI will be Wednesday, November 22, 2023.