Economic sentiment decreased over the past two weeks amid an additional Fed rate hike, rising mortgage rates, and falling home prices. The Penta-CivicScience Economic Sentiment Index (ESI) fell 0.4 points to 33.4, largely driven by a decrease in confidence in buying a new home.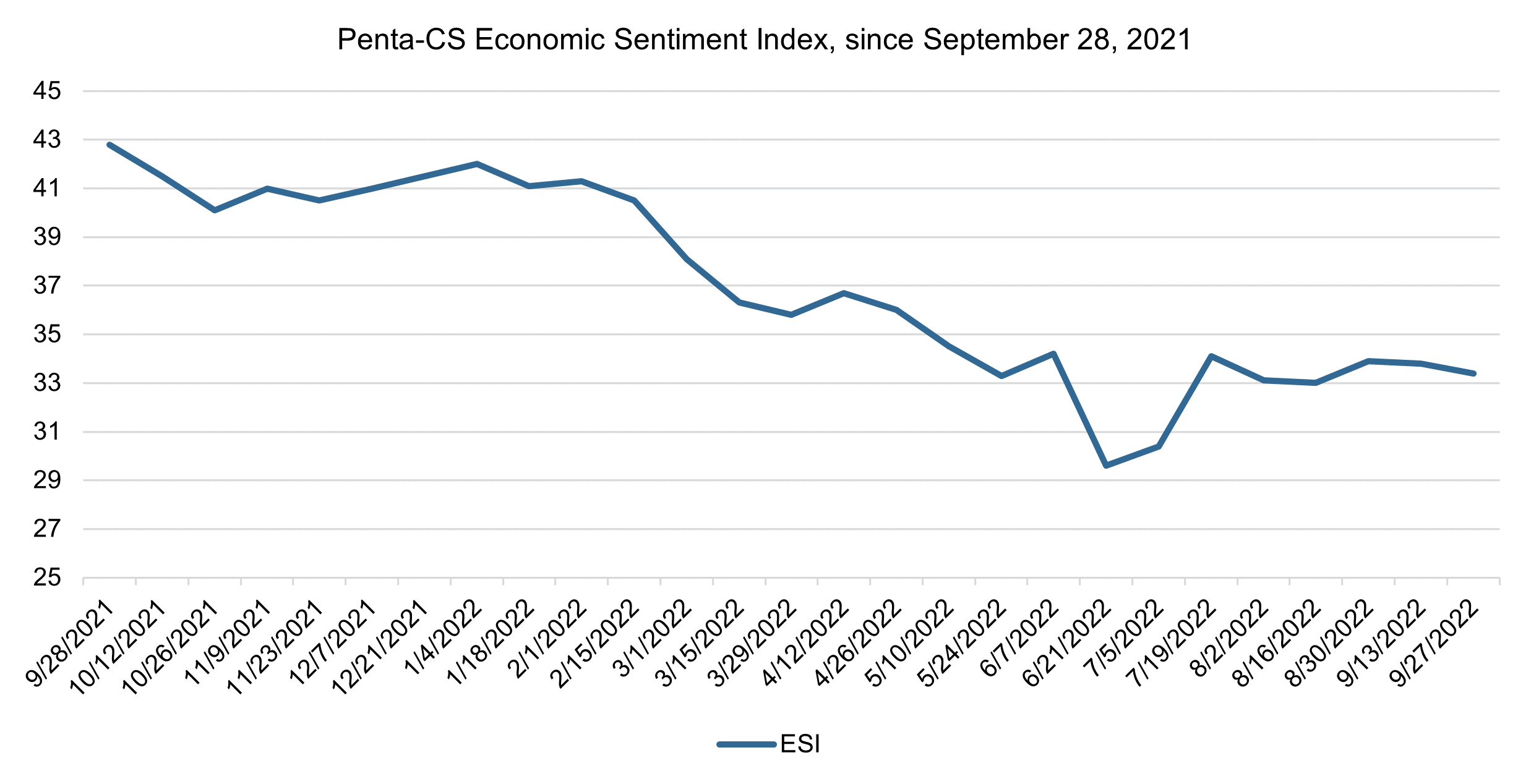 Three of the ESI's five indicators decreased over the past two weeks. Confidence in buying a new home changed the most, decreasing 2.4 points to 20.3, while confidence in the overall U.S. economy fell 1.9 points to 32.2.
—Confidence in personal finances fell 0.1 points to 49.1.
—Confidence in making a major purchase rose 0.1 points to 19.7.
—Confidence in finding a new job rose 2.3 points to 45.6.
On Wednesday, September 21, the Federal Reserve raised benchmark interest rates for the third straight time– increasing the base rate by 0.75 percentage points to take it to its highest level since before the 2008 Global Financial Crisis. The increase comes as the Federal Reserve continues to attempt to combat inflation via aggressive rate hikes.
Along with the interest rate hike has come a jump in U.S. mortgage rates, with the average rate on a 30-year fixed mortgage rising to 6.52% as of Wednesday, September 28. Home prices, which soared between 30-40% in the past two years, have receded from their peak in June as experts predict home sale volume to fall sharply as the market adjusts.
Meanwhile, the Federal Reserve's aggressive drive to bring inflation down has led the Federal Open Market Committee to predict an increase in unemployment from 3.7% in August to 3.8% by the end of the year, and 4.4% next year, where it will likely stay through 2024. The prediction would result in an additional 1.5 million Americans becoming unemployed.
Despite predictions of rising unemployment as the market appears to be slowing down, confidence in finding a new job remained strong over the past two weeks. The increasingly challenging job market is not uniform across industries, with some, such as manufacturing, continuing to experience significant increases in hiring opportunities.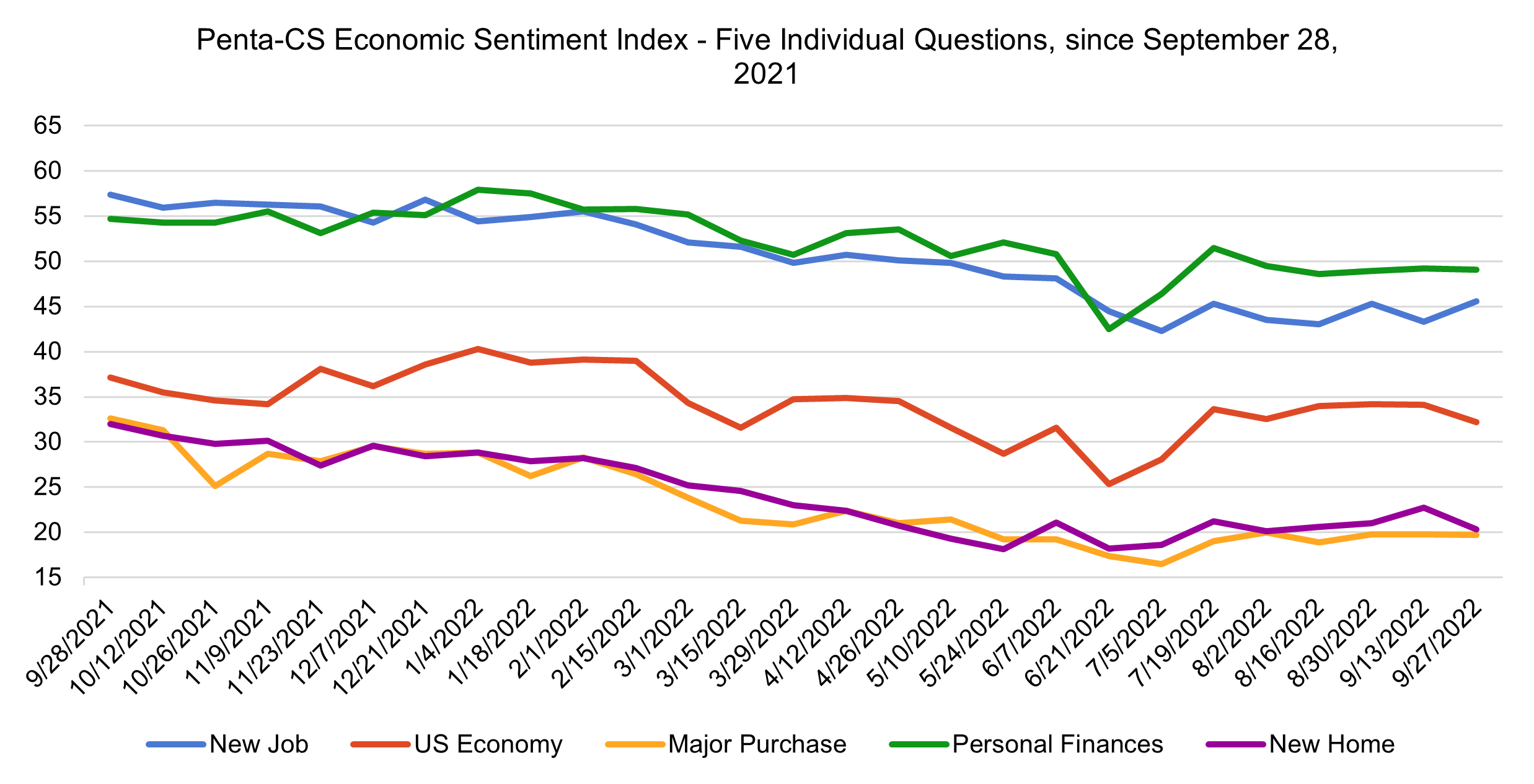 The ESI's three-day moving average began this two-week stretch at 35.4 on Wednesday, September 14. It trended upward to 35.5 on Thursday, September 15 before trending downward to 32.5 on Sunday, September 18. The three-day then trended upward to a peak of 35.6 on Friday, September 23, before falling to 31.5 close out the session.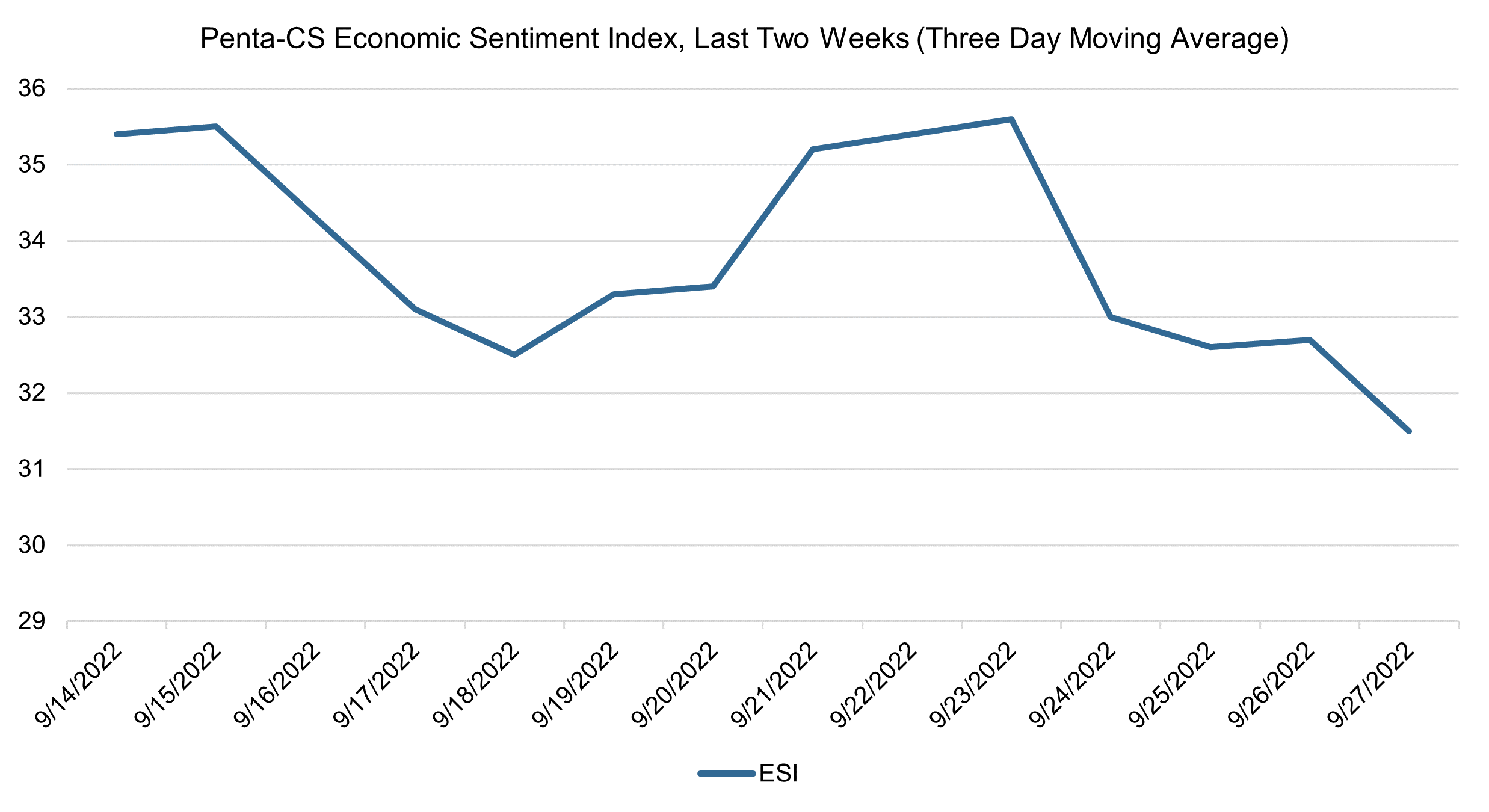 The next release of the ESI will be Wednesday, October 12, 2022.