Economic sentiment increased over the past two weeks, rebounding after falling to its lowest point since October 2022 last reading. The Penta-CivicScience Economic Sentiment Index (ESI) increased 1.0 points to 33.1.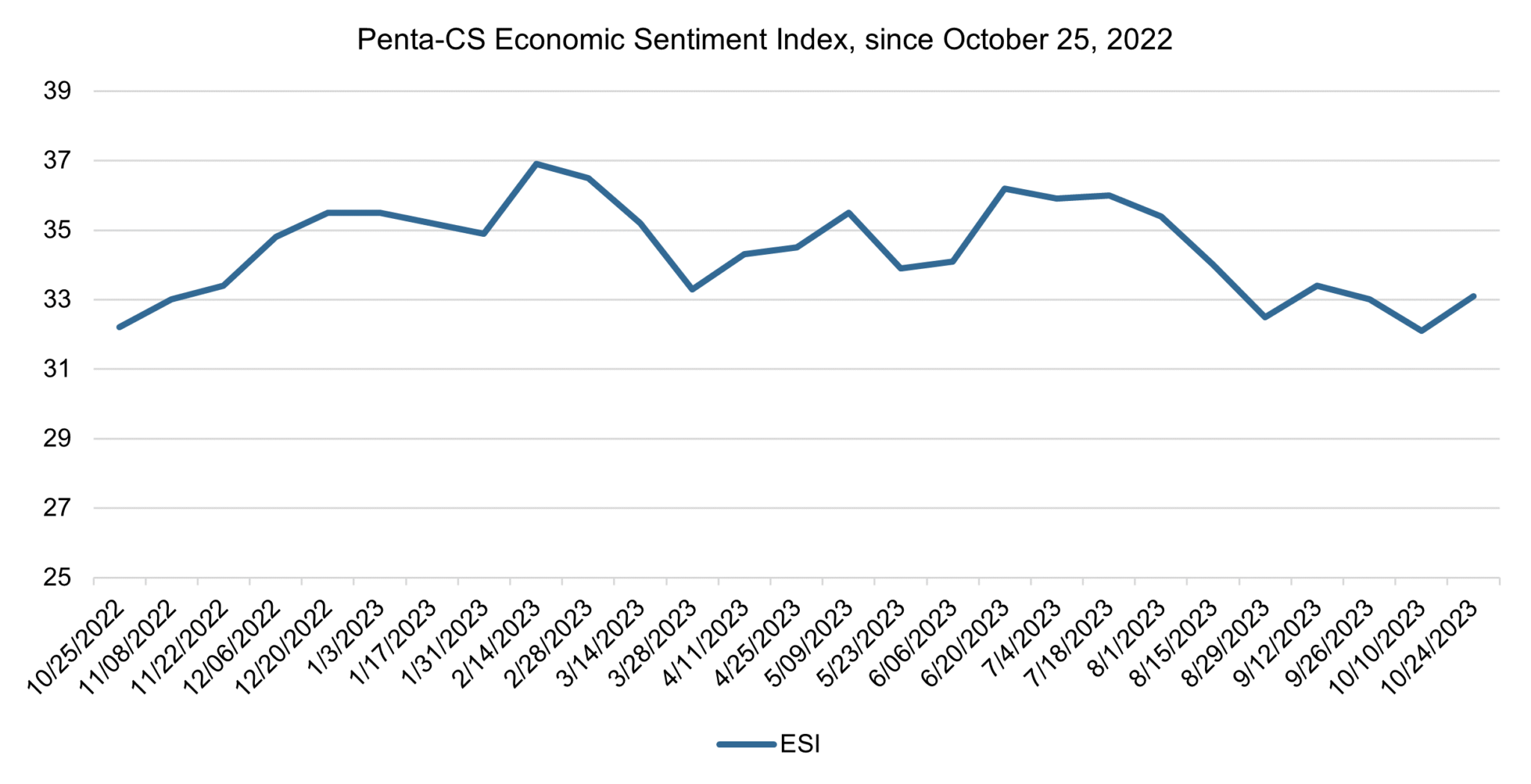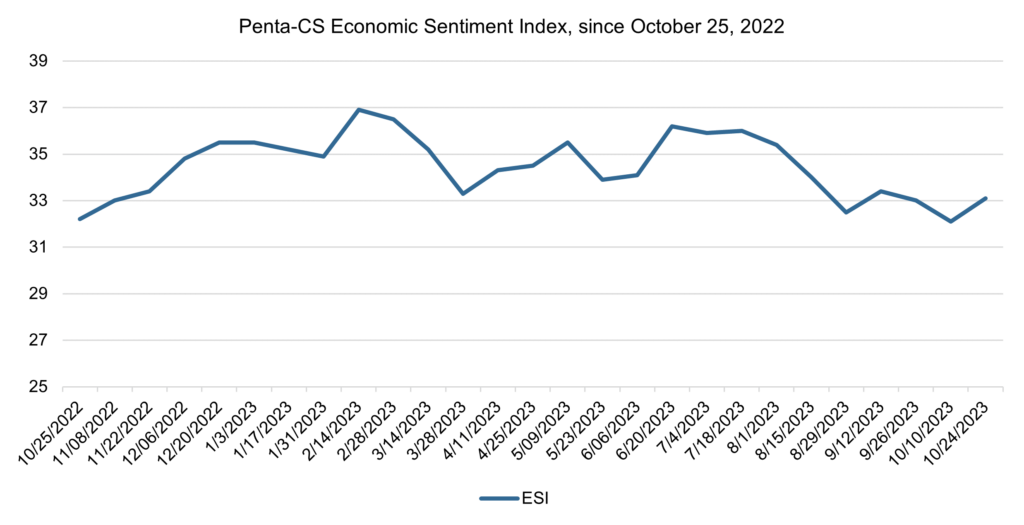 Four of the ESI's five indicators increased over the past two weeks. Confidence in making a major purchase increased the most, rising 2.6 points to 21.9.
—Confidence in finding a new job rose 1.9 points to 38.8.

—Confidence in personal finances rose 1.4 points to 53.7.

—Confidence in the overall U.S. economy rose 0.3 points to 31.1.

—Confidence in buying a new home fell 0.9 points to 20.0.
The Commerce Department's third-quarter GDP report, which will be released Thursday, October 26, is expected to show strong economic growth from July to September. EY Parthenon reports that job growth and consumer spending likely increased real GDP about 5% annualized in Q3. However, EY Parthenon reports that this growth will likely be tempered going forward by surging bond yields, the restart of student loan payments, and global economic uncertainty, among other metrics.
The U.S. labor market remains strong—employers added 336,000 jobs in September, a significant rise from 227,000 in August and 236,000 in July. 198,000 Americans applied for unemployment benefits the week ending October 14, a decrease of 13,000 from the previous week's revised level.
The strong labor market and continued hiring is helping to fuel new spending—monthly retail and food-service sales were up 0.7% in September. According to estimates from Ian Shepherdson, chief economist at Pantheon Macroeconomics, the rise of inflation-adjusted incomes from December to June pushed the household savings rate up in the second quarter before falling in the third as households started to use their savings, which also helped to increase spending.
Meanwhile, the average rate on the 30-year fixed mortgage rate hit 8% the morning of October 18. Interest rates have been above the 7% mark since August of this year, the highest level since the early 2000s.
Due to high interest rates, existing home sales were down 15.3% from August 2022, according to the National Association of Realtors (NAR). At the same time, the median sale price of existing homes was up 3.9%.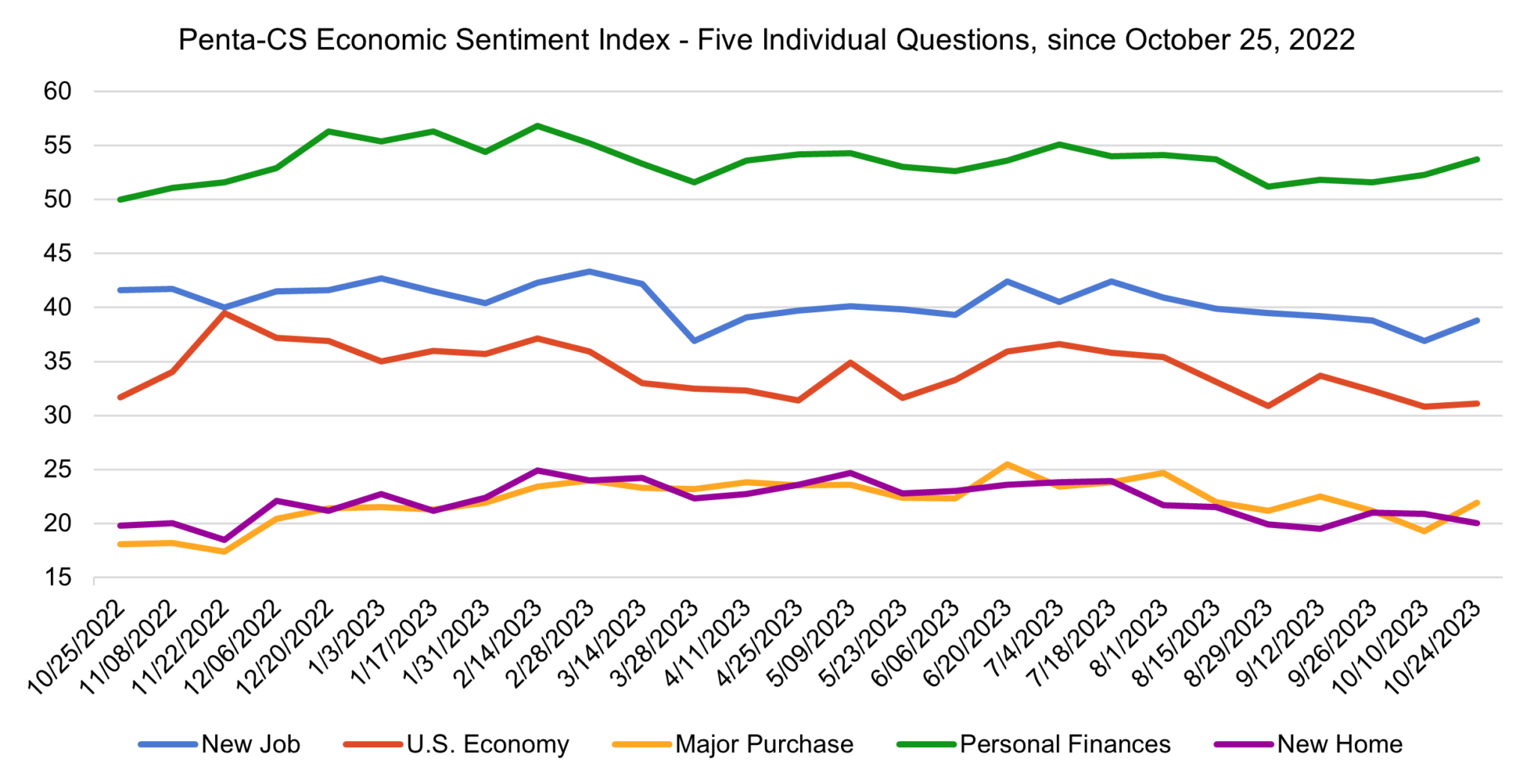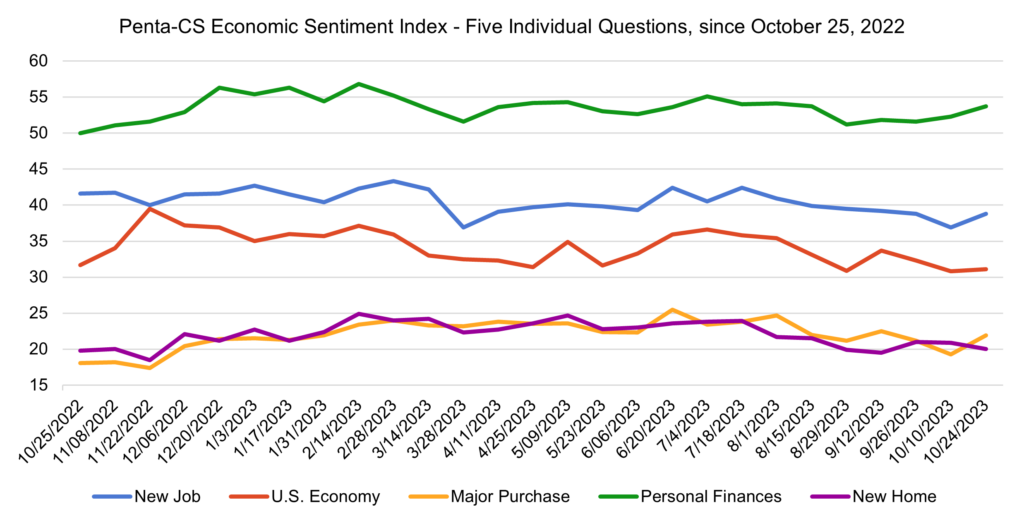 The ESI's three-day moving average began this two-week stretch at a low of 30.9 on October 11. It trended upward to 34.0 on October 16 before falling to 31.8 on October 19. The three-day average then trended upward to a peak of 35.5 on October 22 before falling to 34.3 on October 24 to close out the session.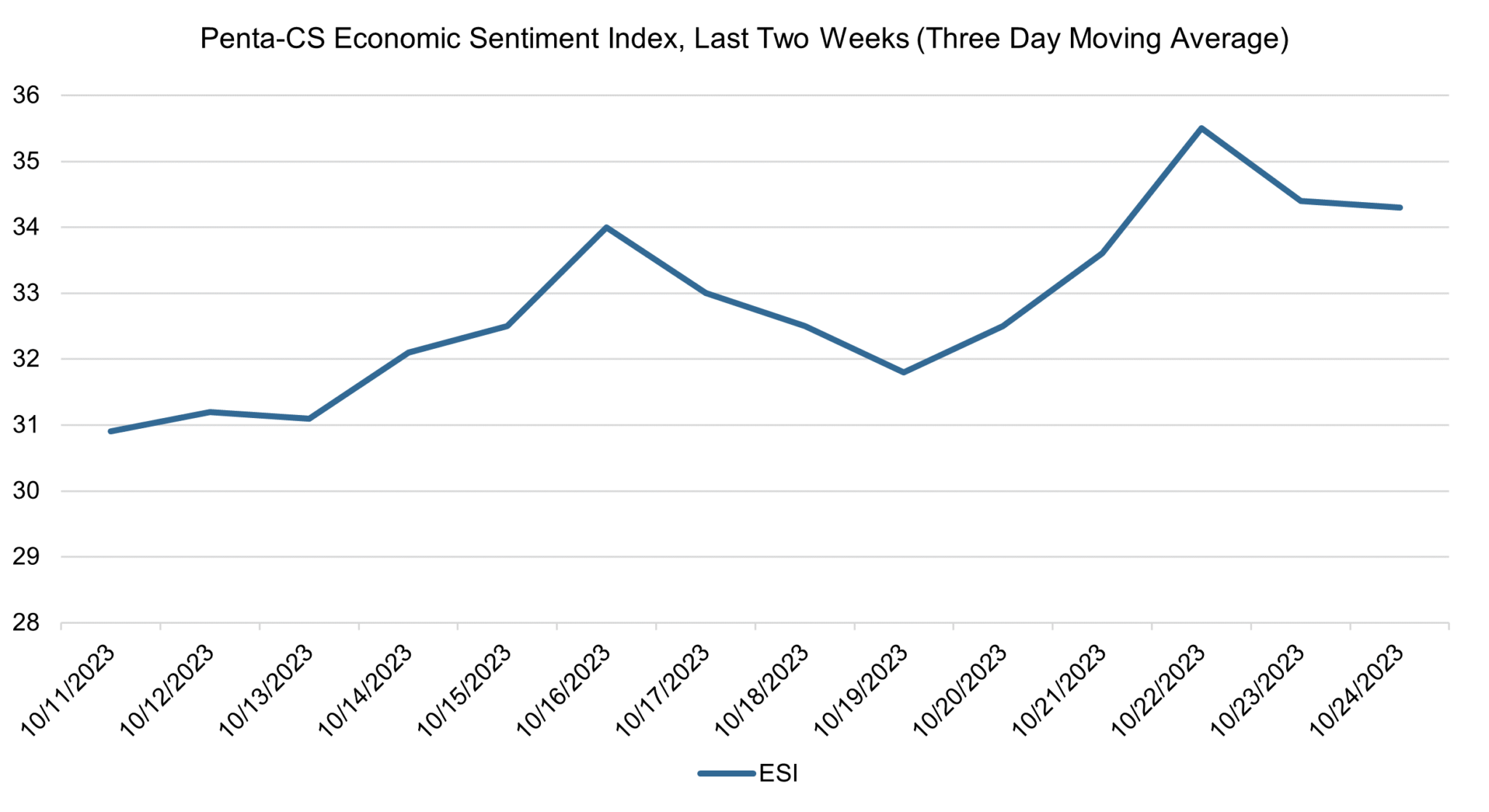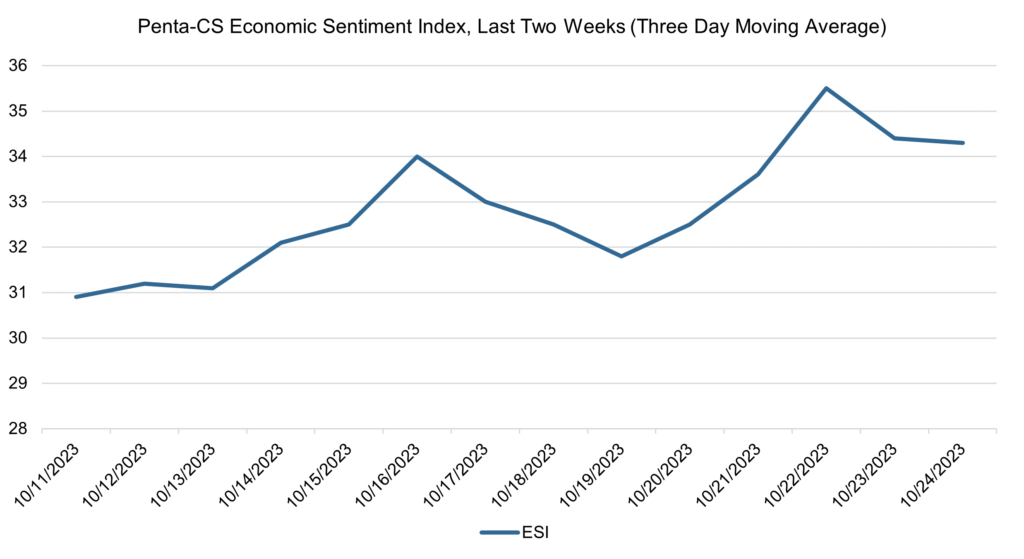 The next release of the ESI will be Wednesday, November 8, 2023.